MEET THE
AVIATE
ENTERPRISES
The Social Startup Studio embraces working with a diverse range of social enterprises. Learn more about who has journeyed with us through the Aviate program and how the Social Startup Studio has helped shape their impact.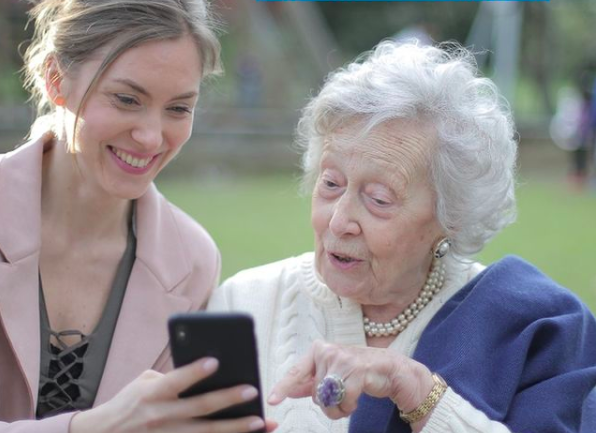 INDUSTRY: TELECOMMUNICATION
Impact: EQUITABLE ACCESS TO PHONE AND DATA SERVICE that emphasises digital inclusion
Better Life Mobile is an Australian-based, ethical telecommunications company seeking to provide all Australians with access to fair, sustainable, and affordable mobile phone plans and support. Better Life Mobile partners with welfare and community groups across Australia focused on promoting digital inclusion and financial literacy and improving access to safe and affordable mobile phone services for at risk Australians.
Better Life Mobile joined The Studio in late 2019 with the aim of enabling more people to access their low-cost mobile plans. We worked with Better Life Mobile to identify new opportunities, both to become a more financially sustainable business – including understanding their market rivals – and to increase their social impact.
As part of this process, we fine-tuned Better Life Mobile's Theory of Change, reviewed their business model, and connected Better Life Mobile with experienced industry professionals able to provide business mentoring and support. Over the course of their time with The Studio, Better Life Mobile has become a Social Traders Certified Social Enterprise and the only telecommunications company to be accepted as a member of Good Shepherd's FIAP (Financial Inclusion Action Plan) program.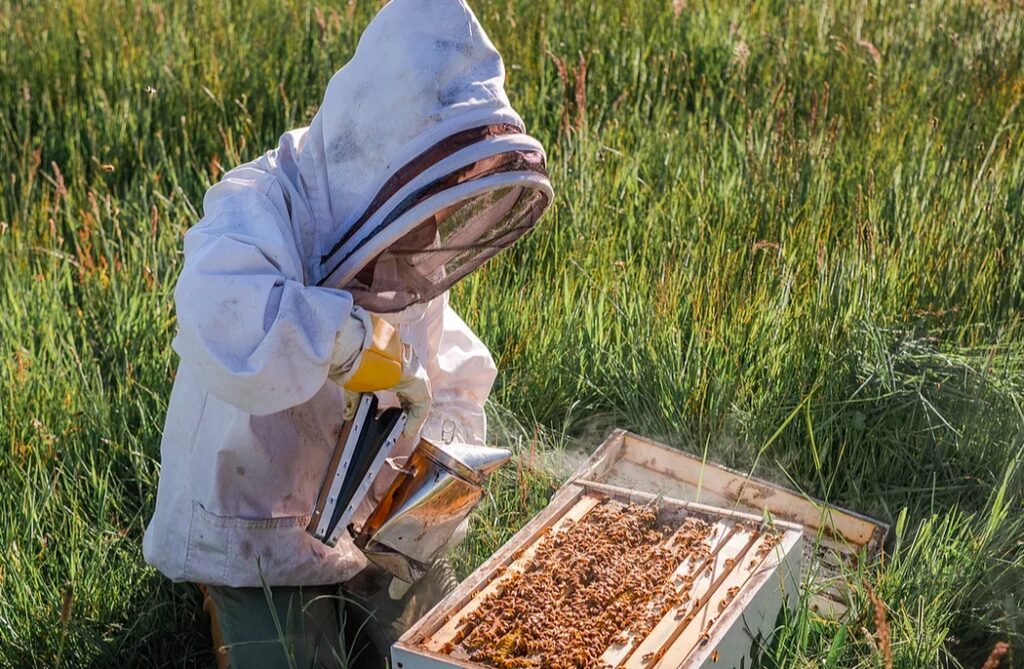 Impact: SUPPORTED EMPLOYMENT FOR YOUNG PEOPLE EXITING THE JUVENILE JUSTICE SYSTEM
Sweet Justice is a social enterprise that aims to provide secure, supportive employment for young people leaving the Victorian juvenile justice system, in an industry that is both essential for Australia's food security and in which there is strong demand for skilled workers – the bee and honey industry. 
Located in Bendigo in central Victoria, Sweet Justice joined The Studio in late 2020 at the start of their social enterprise journey.
Reflecting the priorities of early-stage social enterprises, our work with Sweet Justice has focused on developing the business model needed to create a commercially viable beekeeping business that provides secure employment for young people leaving the justice system.
A critical piece of this work has been the development of the detailed and rigorous financial forecasts needed to secure startup capital, together with support to secure that capital as well as assisting Sweet Justice to incorporate, gain DGR1 status and build its Board of Directors. Two Studio Social Enterprise Advisors have also supported Sweet Justice with expertise in financial forecasts and modelling as well as tendering, contracts, and social procurement.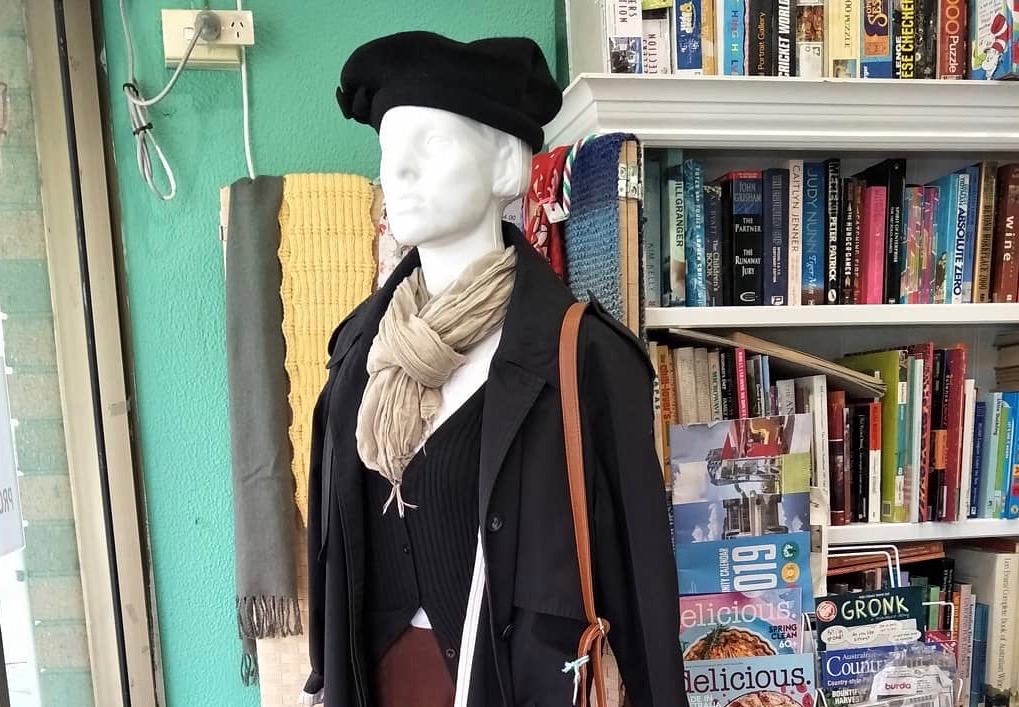 Impact: CREATING OPPORTUNITY THROUGH AN OP SHOP DELIVERED BY THE COMMUNITY
CoCO's (Community Creating Opportunities) was established as a social enterprise through Springvale Learning and Activities Centre. Located in Southeast Melbourne, CoCO's sells responsible and sustainable secondhand quality goods at affordable prices. CoCO's is also a dedicated member of the city's Anti-Poverty Consortium, contributing by offering the vulnerable community opportunities for training and employment pathways and emergency food relief.
Dealing with the impacts of COVID-19 on CoCO's business model spurred CoCOs decision to seek the Studio's support in 2020. To address this ongoing challenge, we reviewed CoCO's  Theory of Change and worked together to identify the steps needed to enable CoCO's to operate as a sustainable social enterprise while also increasing their social impact. 
As part of this process CoCOs worked closely with one of The Studio's Social Enterprise Advisors to build retail skills and knowledge. In addition, The Studio continues to provide CoCOs with strategic and operational support to grow their viability and impact.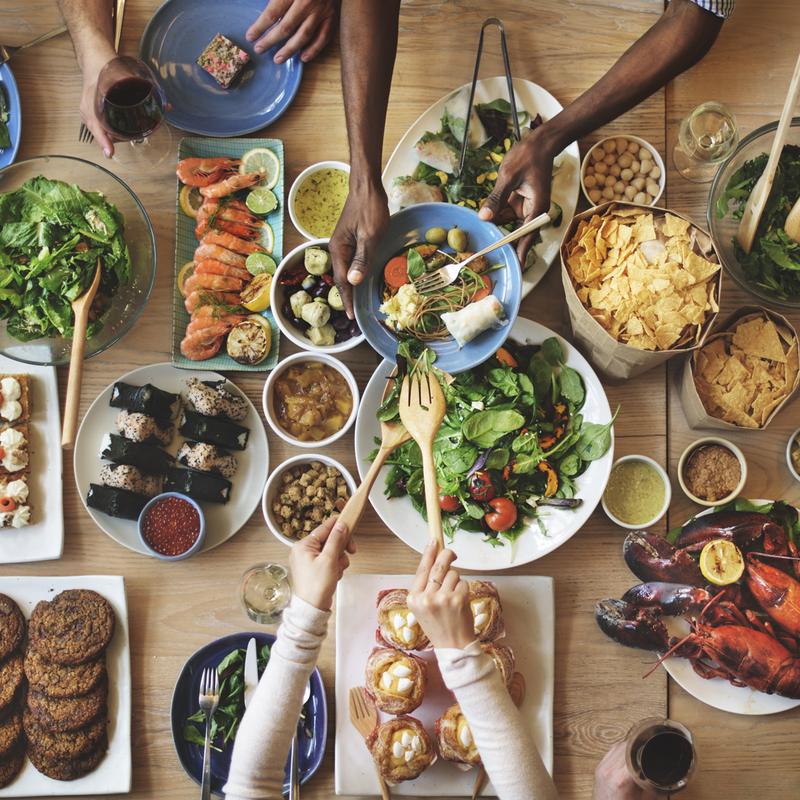 INDUSTRY: Food Production
Impact: Supporting smalL-scale food makers to develop businesses
Humble Sampler helps small-scale food entrepreneurs who face barriers to entry, are underrepresented and in the food industry.  They assist small-scale food makers to grow their business and policy-makers to make Australia's food-maker scene more equitable, rich and diverse. 
Since joining The Studio in 2019 as an emerging social enterprise. Humble Sampler has worked with The Studio team to develop and refine their Theory of Change and social enterprise business model. This work has included extensive business modelling to identify, pilot and assess opportunities.
Piloting has provided Humble Sampler with the opportunity to test their ideas and build collaborative relationships with local government, food-makers and other not-for-profit organisations.
As part of our work together The Studio is helping Humble Sampler to decide on their right model and structure. We have also assisted Humble Sampler to connect with the broader social enterprise ecosystem.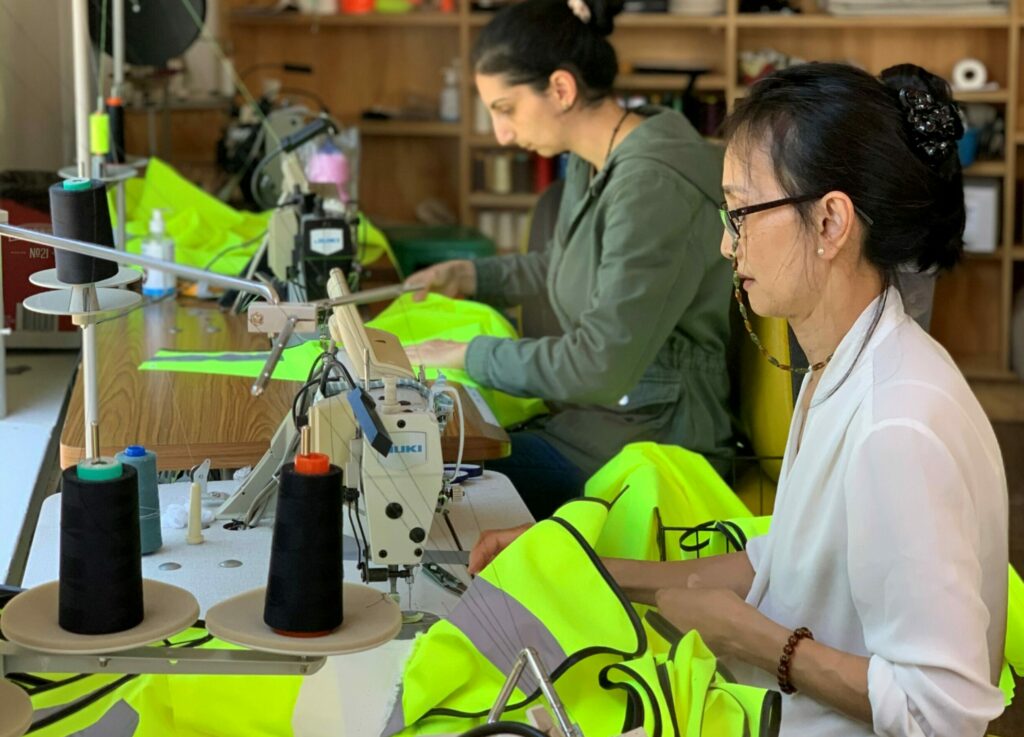 Impact: Delivering equitable employment through sustainable manufacTURING
With a mantra of 'People + Planet = Purpose', Assembled Threads is an employment-based social enterprise, hiring people facing barriers to employment to ethically manufacture apparel from locally sourced and sustainable materials, with a transparent supply chain. 
Now working from a site in Melbourne's inner suburbs, Assembled Threads joined The Studio towards the end of 2019 as an early-stage social enterprise. 
Our work with Assembled Threads focused on building the foundations of a sustainable social enterprise and included development of their Theory of Change and guidance on feasibility and financial modelling. As part of this process, The Studio connected Assembled Threads with experts in social procurement and support from PwC. 
Having undertaken a successful pilot in 2020 Assembled Threads is currently manufacturing PPE, uniforms, and workwear from sustainable materials.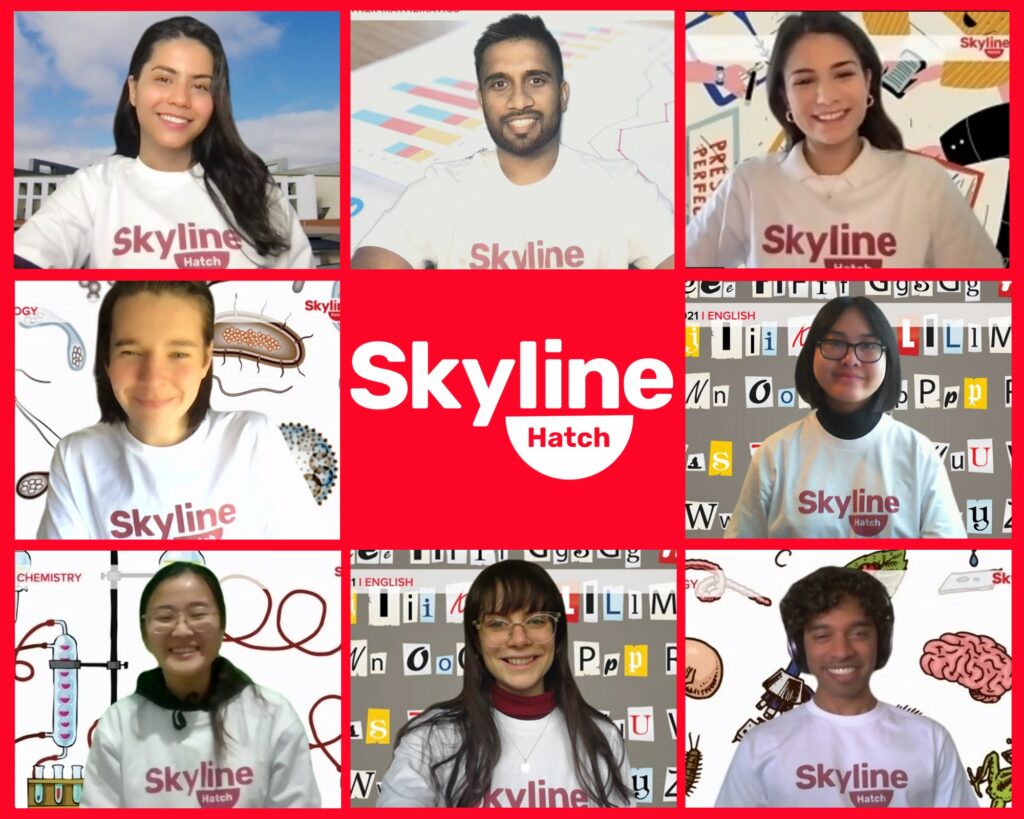 Impact: GENERATING INCOME TO SUPPORT THE WORK OF THE SKYLINE EDUCATION FOUNDATION
Skyline Hatch was established in 2020 by the Skyline Education Foundation, a not-for –profit organisation supporting high potential Victorian VCE students who face socioeconomic barriers to completing their education. Skyline Hatch offers a suite of online services, workshops and VCE subject- specific master classes which can be purchased by both schools and VCE students to complement classroom learning.  Profits generated through Hatch's VCE coaching services help support Skyline Education Foundation's life changing program.
Skyline Hatch joined the Studio in 2021 after completing the Studio's Social Enterprise Fundamentals program.  Our work together to date has focused on reviewing the current Skyline Hatch offering to schools and students – including identifying potential business opportunities and competitors – and refining the Skyline Hatch business model. This has included a bottom-up costing of their current programs with the support of one of our Social Enterprise Advisers with expertise in financial forecasting.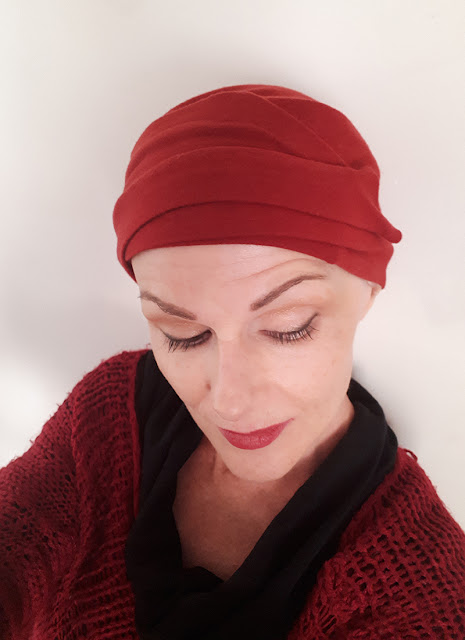 Impact:
Empowering
people impacted by cancer with
hats and workshops
Chemostyle was born with the aim of providing unique and stylish hats and hat making workshops to people who have been impacted by cancer. The initiative aims to mitigate identity loss that is caused by cancer treatments, thus improving wellbeing and mental health.
The Studio has provided practical guidance and support to Chemostyle's passion-driven approach since 2019.
Reflecting the priorities of an early-stage social enterprise we worked with Chemostyle to scope market demand and competition for Chemostyle's products and workshops. We used financial modelling to help Chemostyle identify a path towards financial sustainability and provided advice and guidance on potential legal structures and incorporation as a not-for-profit organisation. 
At present, Chemostyle's development has paused whilst its founder navigates the demands of the pandemic, but we look forward to welcoming Chemostyle back to The Studio to progress their impactful work.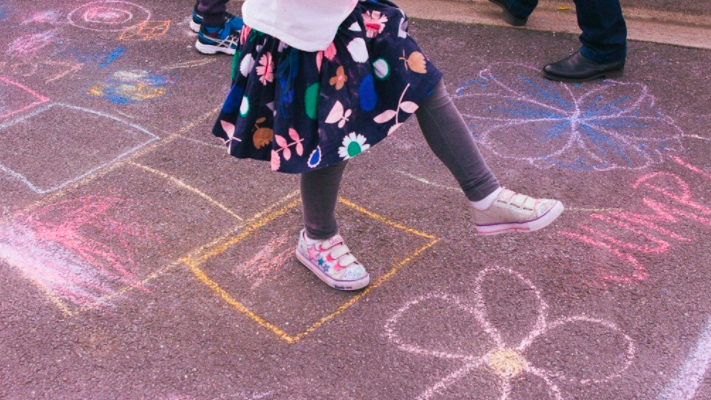 Impact:
EXPLORING COMMUNITY-BASED PARTICIPATION TO ALLEVIATE SOCIAL ISOLATION
A not-for-profit organisation, CoDesign Studio's mission is to improve social connection and resilience across Australian communities using best practice placemaking initiatives.
CoDesign Studio approached The Studio in late 2020 seeking our advice on the feasibility of a new placemaking social enterprise idea to enable social connection at the hyperlocal level. Our work together focused on assessing the feasibility (financial and social impact) of the initiative.
With input and support from The Studio, the CoDesign Board was able to decide not to proceed further with the proposed enterprise. This outcome highlights the value of undertaking a thorough assessment of any significant change in organisational direction prior to implementation.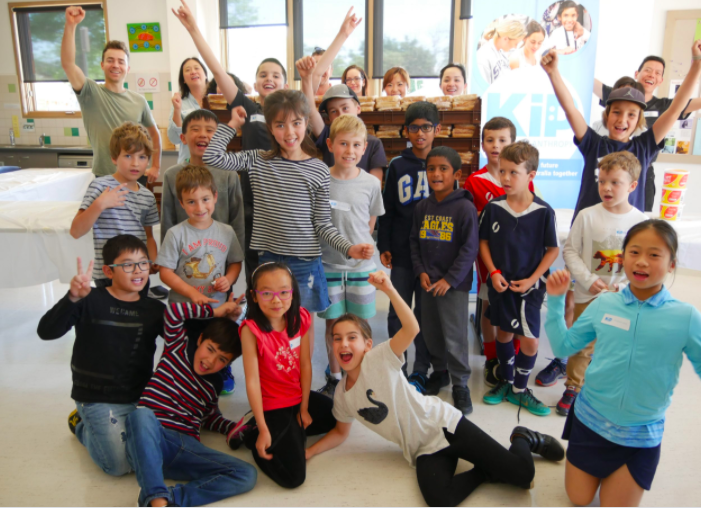 Impact: EQUITABLE ACCESS TO CROSS-GENERATIONAL SOCIAL CHANGE PROGRAMS
Founded in 2012, Kids in Philanthropy (KiP) is a Melbourne- based not-for-profit supporting communities experiencing economic and social disadvantage. Working in collaboration with over 20 community partners, KiP provide volunteering programs for school aged children and their families, to help meet the needs of disadvantaged young people around Australia. In doing so KiP seeks also to empower future change makers to understand the needs of communities that face systemic inequities. 
As an organisation with years of experience delivering programs to primary and secondary school students KiP joined the Studio in 2021 with the aim of expanding their capacity to generate social impact by transitioning to a social enterprise model. We are working with KiP to build a business model which reflects and enables this intention.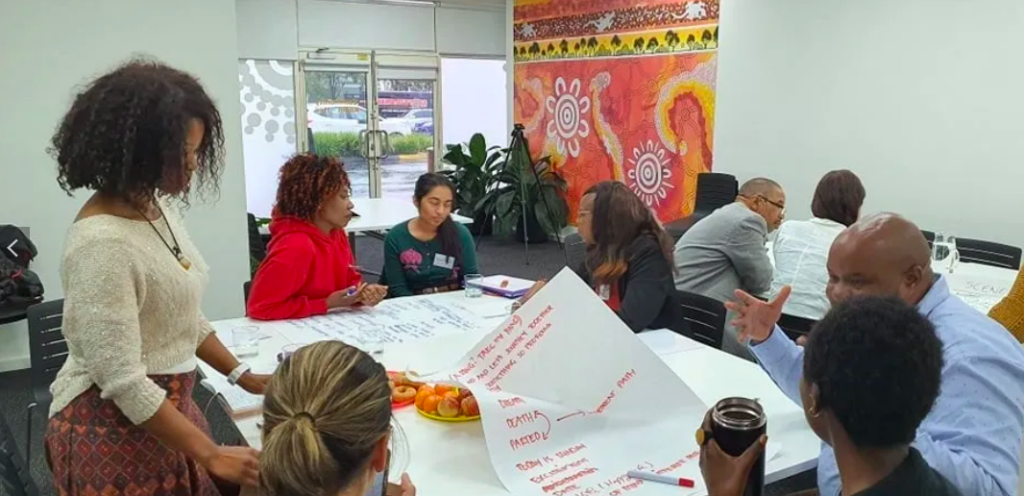 Industry: Funeral Services
Impact: Exploring culturally appropriate funerals delivered for and by African Australians
The African Australia Welfare Bureau (AAWB) is a welfare, support and resource organisation, which aims to make a difference in the lives of African Migrants in Australia by supporting self-reliant, integrated, sustainable, and flourishing communities.
AAWB joined The Studio in late 2019 to explore the feasibility of establishing a social enterprise to provide culturally appropriate, affordable funeral services, as well as opportunities for employment for African Australians.
The Studio provided support and advice to AAWB around the governance of startup social enterprise and initiated exploration of business models and opportunities.
Due to the many impacts of COVID-19 in 2020 and 2021 the AAWB is currently focusing their attention and resources on supporting the health and wellbeing of their communities. We look forward to welcoming them back to The Studio when the urgent demands of the pandemic have abated.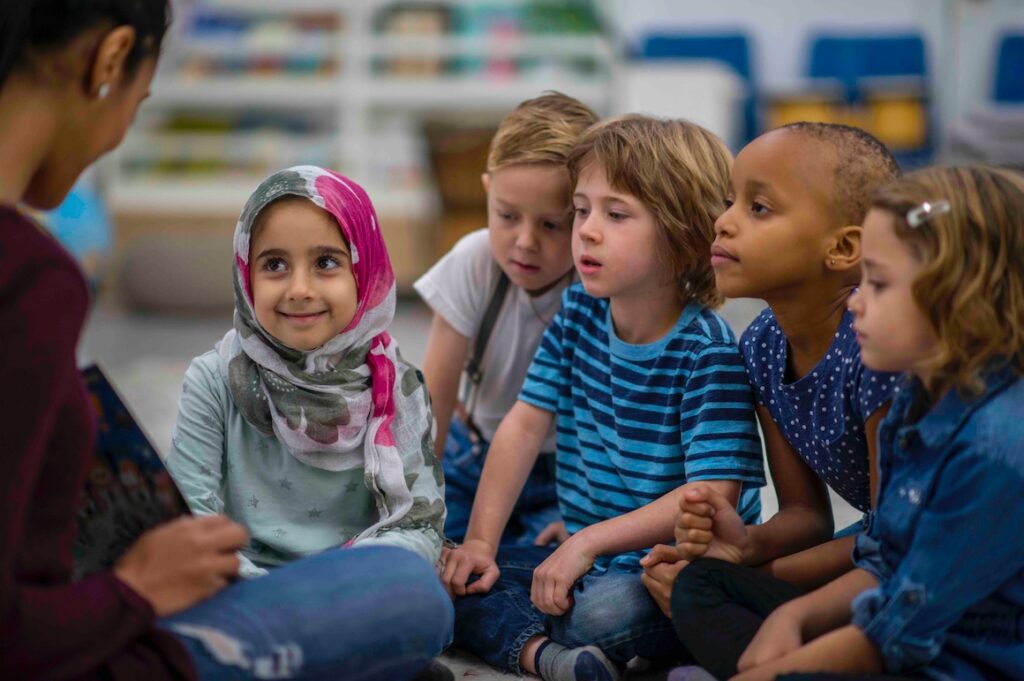 Industry: RESEARCH & ADVOCACY
Impact: FOSTERING COLLABORATION WITH PEOPLE FROM ALL WALKS OF LIFE TO BREAK DOWN BARRIERS, PREJUDICE AND DISCRIMINATION.
Established with the goal of accelerating the social inclusion of people from diverse backgrounds, perspectives and circumstances, Inclusive Australia creates platforms for narrative building, awareness-building research and advocates for community-wide cooperation. 
Inclusive Australia are The Studio's most recent addition to the Aviate Program, joining us in late 2021
Together we are working towards revisiting and revising their business model to better connect the potential customer base and revenue with the social impact. 
We are also offering support about how to approach funding options and how to grow their social enterprise ecosystem of support.